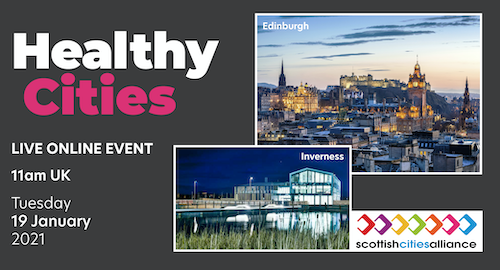 The Life Sciences industry is an increasingly important pillar in the UK economy and has demonstrated excellent resilience throughout the pandemic as labs stayed busy solving the world's most vexing medical challenge to date.
While other industries may see tech or consumer-based disruption, ageing suggests healthcare will continue to grow apace, making it a strategic, long-term asset for any city. But how will cities and investors ensure the right mix of talent, ideas and space can welcome in infrastructure for Life Sciences and does the pandemic provide an opportunity to integrate new learnings into urban centres?
With the UK government and the Scottish government wanting to further support this growing industry, we explore emerging trends and opportunities for investors.
Join this time-efficient event, hear the view of market-leading experts from both the public and private sector, and ask your own questions in this LIVE, interactive, online investment briefing.
Attendance is free but registration is essential - please book now by visiting our website to ensure your place.
HEALTHY Cities | Real Asset Investment Briefings (investment-briefings.com)