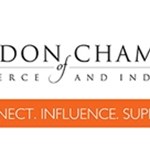 We're delighted to welcome back Professor Tony Travers to our Capital Conversation webinar series with LCCI Chief Executive – Richard Burge. Tony is Director of LSE London, a research centre at The London School of Economics and Political Science, Visiting Professor in LSE's Department of Government and has published a number of books on cities and government.
As the Covid-19 pandemic continues, and we look towards a sustainable recovery, we'll be asking Tony:
Can our beloved London be restored; is London's ecosystem changed forever?
How can we get back to normality, but with a few improvements along the way?
Last year was the twentieth anniversary of the creation of the position of the Mayor of London, and with the London Mayoral election set to go ahead in 2021, we'll be asking Tony to give his thoughts on:
Key achievements made by the three Mayors that have held the role?
Should the Mayor of London be given more power?
Challenges for the Mayor and London in 2021 and beyond