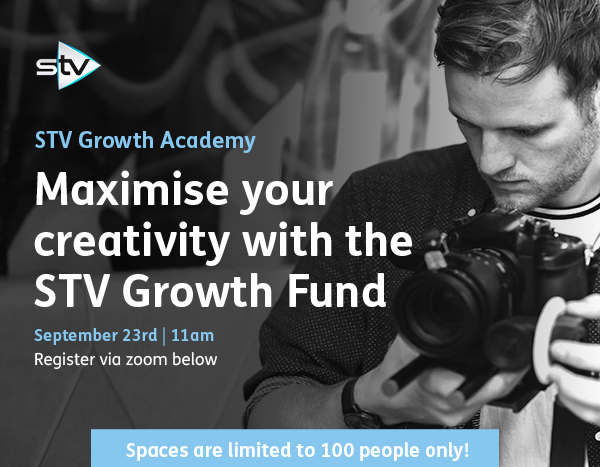 The STV Growth Academy returns this month. Join STV on zoom Wednesday 23rd September at 11am, where they will be joined by STV Growth Fund members who will be sharing their recent TV journeys with you.
The panel will be discussing how they are using creativity in TV advertising to overcome challenges in their business, the importance of creative in building brand awareness and how STV is helping them drive results for their business.
Spaces are limited to 100 people only. Register today to reserve your spot!