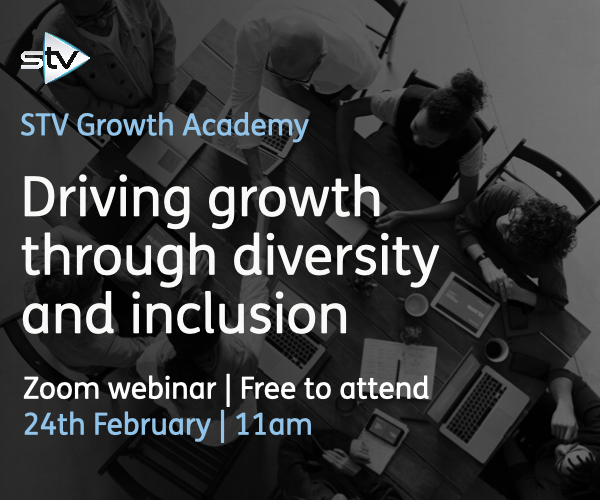 The STV Growth Academy returns this month. Join STV on Zoom on Wednesday 24th February at 11am, where they will be joined by Barrington Reeves, Founder & Creative Director of Too Gallus & the Black Scottish Business Fund and Carolyn Currie, Chief Executive of Women's Enterprise Scotland.
The panel will be discussing how creating an inclusive workplace impacts business growth as well as sharing the fantastic entrepreneurial support that is available to help your business thrive.
Spaces are limited to 100 people only.