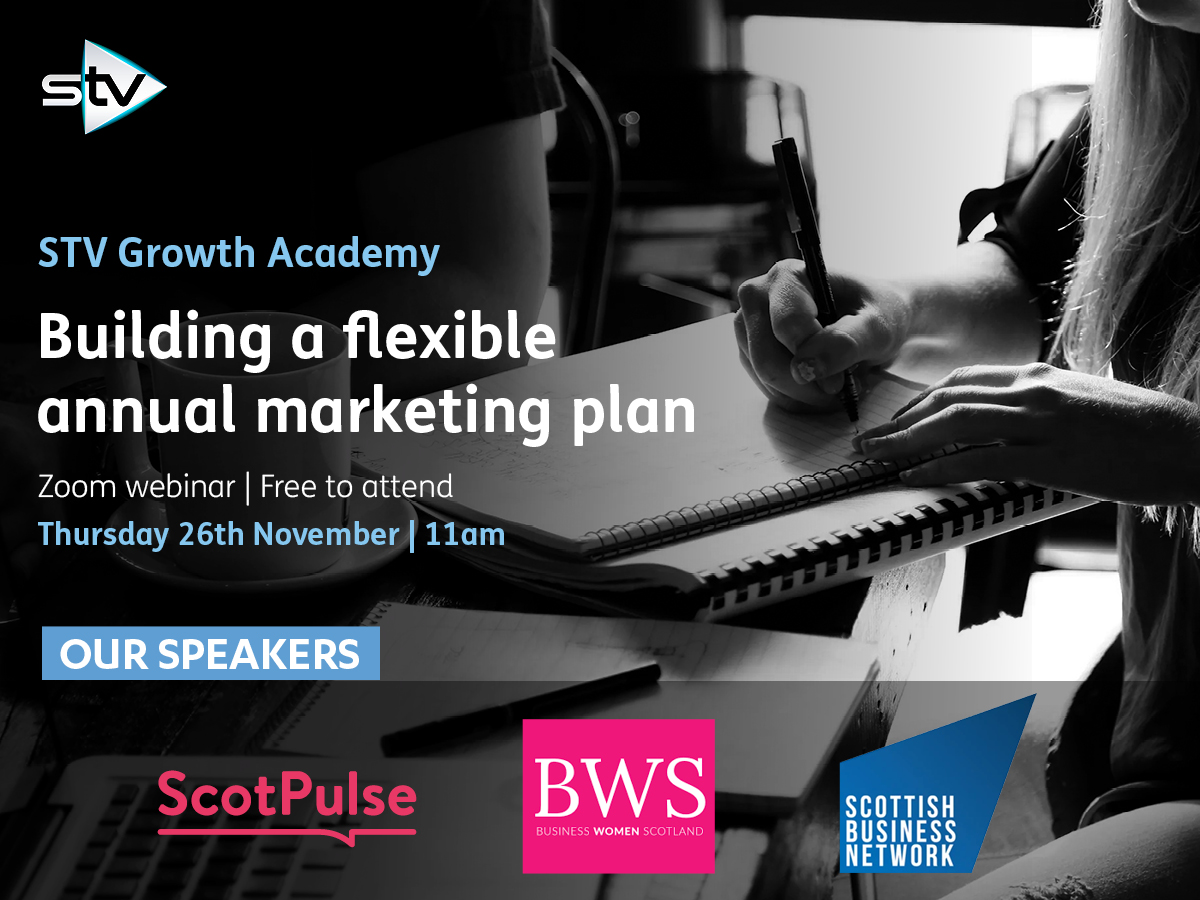 The STV Growth Academy returns this month. Join STV on Zoom on Thursday 26
th
November at 11am, where they will be joined by Lynne Kennedy, Director of Business Women Scotland; Russell Dalgleish, Chairman of Scottish Business Network; and Scotland's dedicated online research panel, ScotPulse.
The panel will be discussing the importance of building a flexible annual marketing plan to position your business for future growth and the innovative tools you can utilise to reach both new and existing customers.
Spaces are limited to 100 people only.